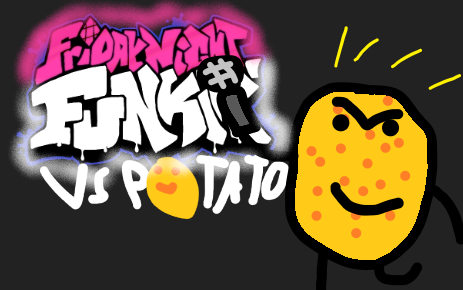 Vs Potato BETA
THIS MOD IS BEEN CANCELLED, SORRY :(

ESTE MOD A SIDO CANCELADO, LO SIENTO :(
This is a mod for Friday Night Funkin'.
The mod is currently in beta, but will soon be complete with 6 songs, 2 full weeks, and secrets everywhere.

Visit the GameBanana site: https://gamebanana.com/mods/300741
By José GF
Este es un mod para Friday Night Funkin '.
El mod se encuentra actualmente en versión beta, pero pronto estará completo con 6 canciones, 2 semanas completas y secretos en todas partes.
Visita la pagina de GameBanana: https://gamebanana.com/mods/300741
Por José GF
Install instructions
Te recomiendo descomprimirlo